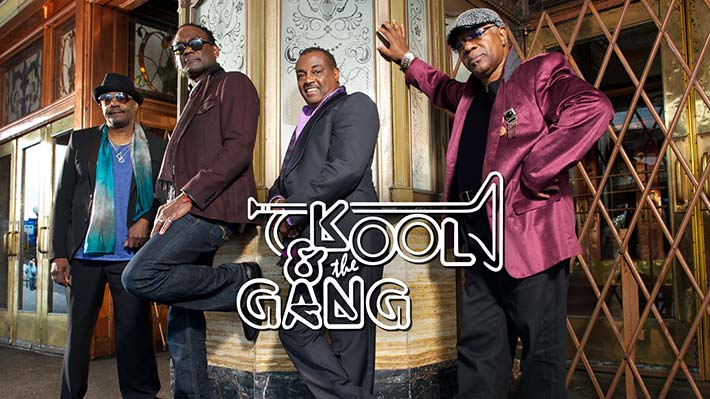 Wednesday July 17
San Valentino Live Park, Pordenone, Italy
Kool & the Gang, iconic godfathers of jazz-funk with an over 50-year career will "unleash" you with a mind-blowing live show Wednesday July 17 at Parco San Valentino in Pordenone.
!! ONLY DATE IN ITALY !!
70 million records sold
2 Grammy Awards
7 American Music Awards
25 Top Ten R & B
9 Top Ten Pop
31 gold and platinum records
The soul and funk rhythms of the famous American band have marked the history and evolution of pop-dance, influencing the music of three generations.
Thanks to songs like "Celebration", "Get Down on it", "Jungle Boogie", "Fresh Cherish", "Summer Madness" and "Open Sesame", still popular today in discotheques and radio revival, they have won two Grammy Awards, seven American Music Awards, 25 Top Ten R&B, nine Top Ten Pop and 31 gold and platinum records.
The group takes its name from bassist Robert Bell, who, thanks to his impressive technical skills, was nicknamed by the other members of the band as "Kool".
Released in 1970, "Kool & the Gang" is also the name of their first single: an explosive mix of funk, rhythm & blues and jazz. Not to be missed!
Door opening and street food: 6:00 PM
Start Second Stage DJ Set: 7:00 PM
Main stage: 9:30 PM
? Vorverkauf Österreich
? Predprodaja v Sloveniji
? pretprodaja Hrvatske